ARG Recovery and Companies track commodity prices every month and provide trailing trends to its clients.
You can access the commodity report by clicking on the button below, or just fill out the Contact Us form and request to have your email address added to the monthly publication so that the ARG Commodity Report will be sent to your email inbox each month.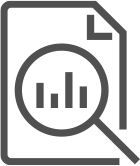 click here to download
If there is a commodity that you'd like to see on the report, please reach out to
Bob Morris at bob@argrecovery.com and request that the commodity you want tracked
be added to the monthly report.